Make conversations easier to understand.
From time to time, you may introduce new terminologies and acronyms in your business or community. Acropedia makes it easy for everyone to understand them with ease and have smoother conversations.
Interested in trying out Acropedia?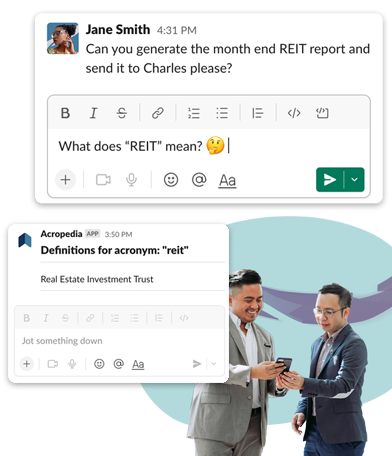 Acronyms are hard to introduce online and in the workplace.
We understand that better than anyone.
There are acronyms that are essential.
Then there are those that others your workplace or community make up.

Sometimes, they make for easier conversations. But other times, they cause confusion among new members or even existing people. Add new terminologies to the mix and it leads to frustration, and more often than not, takes up a good chunk of everyone's time.

In bigger teams, it can be a bigger problem. Let's take a closer look at the problem...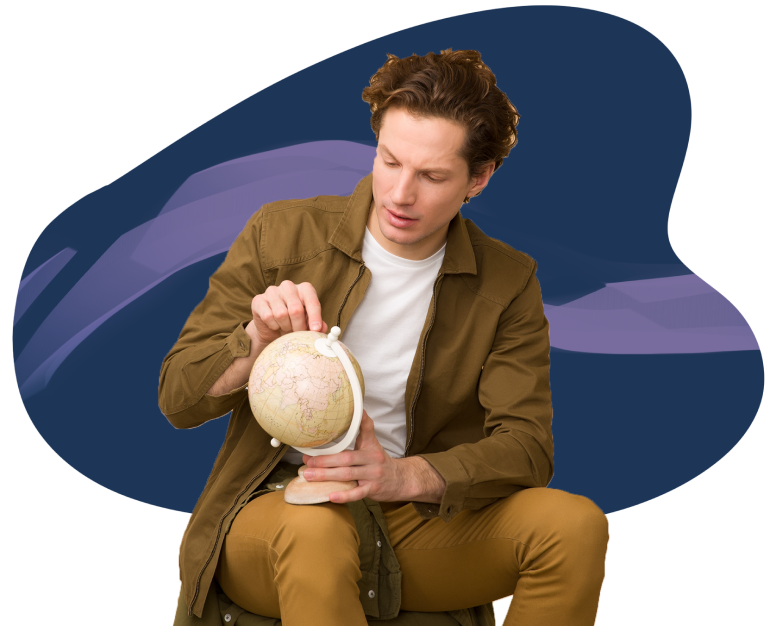 Here's what happens when you introduce new acronyms or terminologies at the work or in your community ...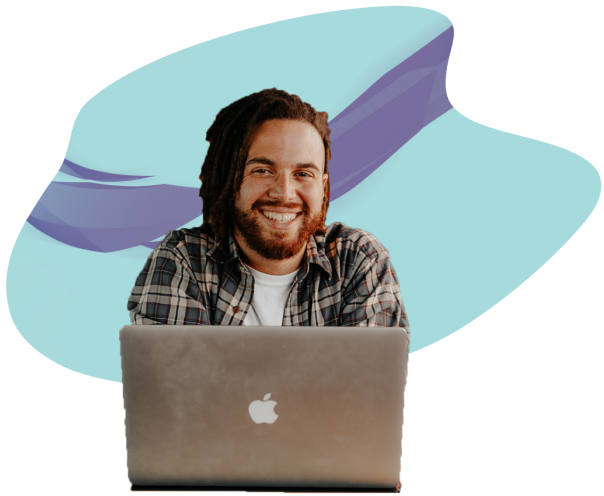 Take John, for example.
John is a newly-hired tech support rep in a real estate firm.
It's his first day at the office.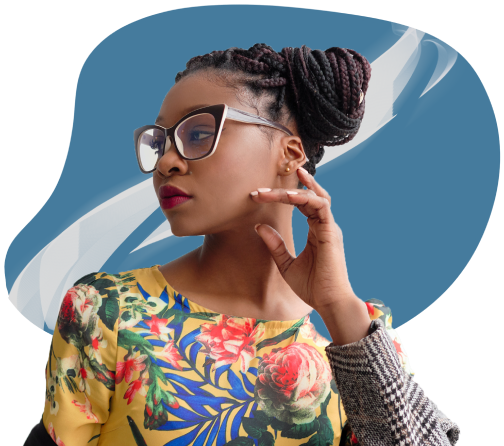 His manager, Jane, asks him to configure the REIT software for a new agent.
John has no idea what "REIT" means.
John has two choices now.
01
He can ask his manager, Jane, what "REIT" means right away.
But Jane's busy. Reaching out to her and hoping to get a reply back in time isn't an option for John. After all, John has a deadline.
02
He can figure it
out after asking his other
coworkers.
John's too intimidated to ask Jane what "REIT" means. So he asks his coworkers. This can be time-consuming, because not everyone knows what it means, and he's not sure who to ask.
Both of these choices present bottlenecks & delays for new members like John, and sometimes even existing members.

This slows down everyone.
You need something that makes it easier for your team to understand
new acronyms & terminologies that are important for communication.
Luckily, that's where Acropedia makes an entry to make conversations
simple

&

human

.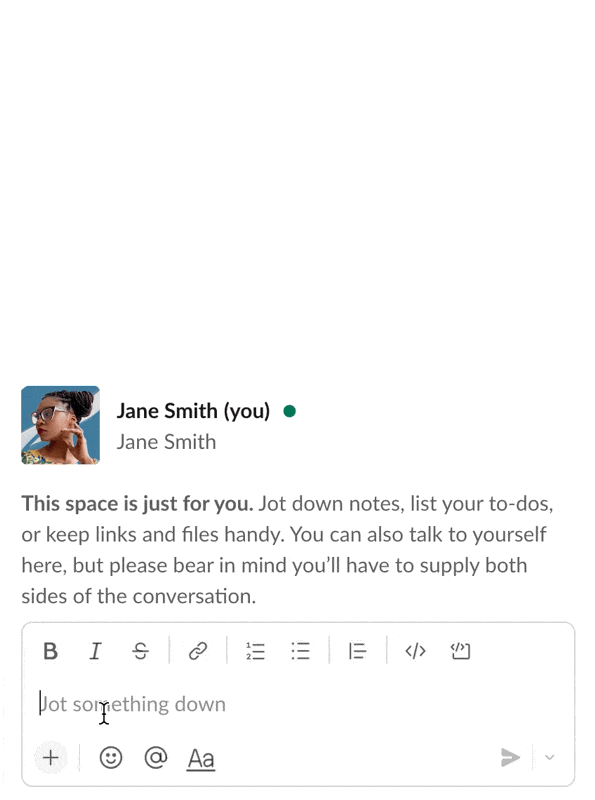 Your members can easily search for acronyms & terminologies in Slack (or on a branded Acropedia website).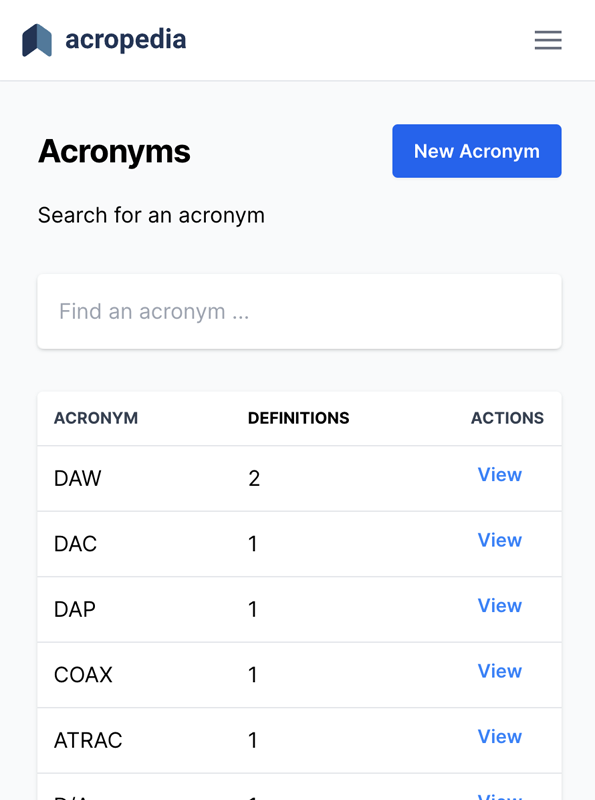 You have more control over what acronyms & terminologies are used in your business or community.
Excited to try Acropedia for your business or community?

Sign up below!
© 2022 Acropedia.
All rights reserved.